Start on the Couth coast with the UNESCO Geopark on the English Riviera, across the rugged and desolate Dartmoor, the rolling countryside of Exmoor all the way to the surf beaches of North Devon.
Pass through places like Totnes, the Tudor naval town of Dartmouth and Buckfastleigh with its Abbey, each town having its own historic significance and personality.
If you choose to spend your stay exploring we can garauntee no two days will be the same and no two places will be the same.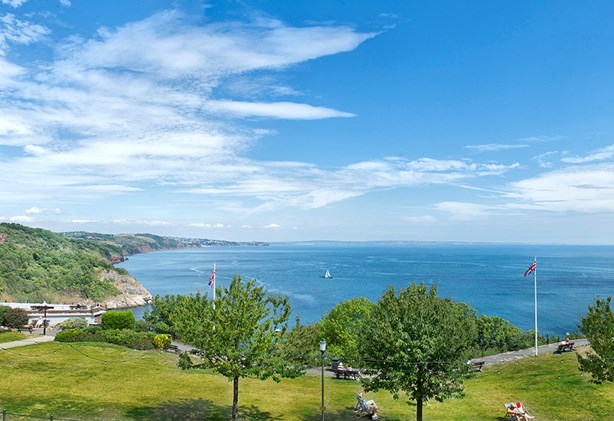 One of the great beauties of Torbay is its unspoilt coastline offering some breathtaking views. Along a 22 mile stretch, over 20 safe beaches and secluded coves comprise the aptly named English Riviera. So whether you're after a place to lay out your towel, build sandcastles, have a gentle paddle, explore a rock pool or just a quiet place to sit, you're sure to find a beach to suit. For information on Torbay's Beaches please see our Guide to Beaches in Torbay, as well as a popular family holiday resort it has over recent years become really popular with the diving community. It has many beaches suitable as places to learn and others for the more experienced diver where you can enjoy more challenging wreck diving. Torbay has some of the cleanest bathing waters in the UK!