It is ideally suited with its Geopark status and close proximity of Dartmoor National Park for simple exploration and sightseeing. Or if you're inclined, it is great for more exhilarating pursuits such as hiking, climbing and cycling through the rolling countryside and desolate moorland or kayaking, coasteering and kite surfing in the warm(ish) waters of the Bay.
There is no shortage of leisure activities organised and structured or if you like just make it up as you go along.
There is a plethora of quality golf courses in the immediate vicinity. There is Pony Trekking and off road cycle tracks at nearby Haldon Forest and miles of beaches, many with blue flag accreditation these offer all manner of activities to which they are best suited from scuba diving to surfing.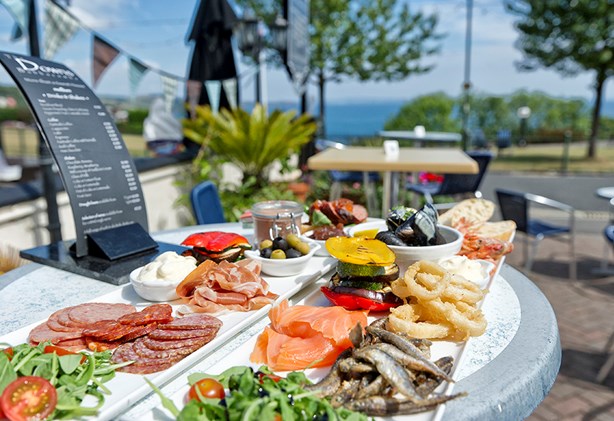 The English Riviera has an abundance of fantastic places to eat. In Babbacombe we have a number of pubs serving decent pub fayre, but travel a little further and there are some superb eateries. Below you will find a selection of places where we like to eat, but please speak to us for more information.